Hello and thank you for stopping by 👋😊 ohashii shop is temporarily taking a short break until 5 May 2023 as I am travelling in Japan @ IG: @chopsticksontheloose 🌸🇯🇵

For urgent messages and enquiries, please contact me at hello@ohashii.com / IG: @ohashii_shop and I will get back to you as soon as possible - please allow for the time difference.

Thanks again for your support and can't wait to see you all again soon ♡

Sarah
ohashii.com | IG: @ohashii_shop
POOPED-OUT | Shiba x dokii
£35.00 – £58.00
Shiba all pooped-out?
POOPED-OUT Shiba is designed by dokii studio – featuring the Japanese expression "ふぅ~" which translates as letting out a huge satisfactory huff! ♡
📮 Our hoodies, sweatshirts, and t-shirts are made to order and have a longer processing time (7-9 business days) compared to other handmade items in our shop (3-5 business days). If your order includes items from both processing times, we will dispatch them all together according to the 7-9 business days time frame.
Apparel Style
Size Guide
*Sizes are unisex – true to fit for men and relaxed fit for women. Please check our Style & Size Guide below before placing order.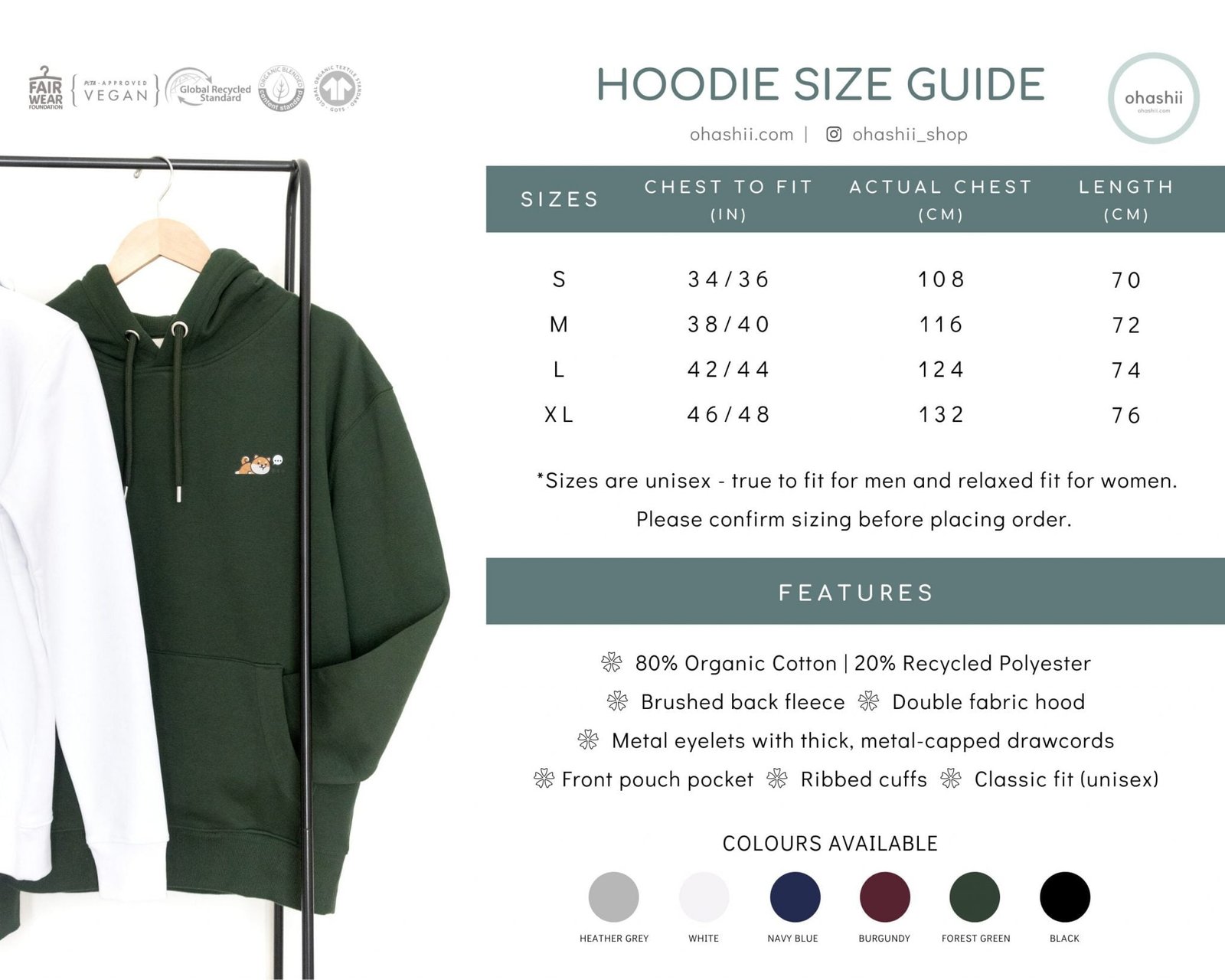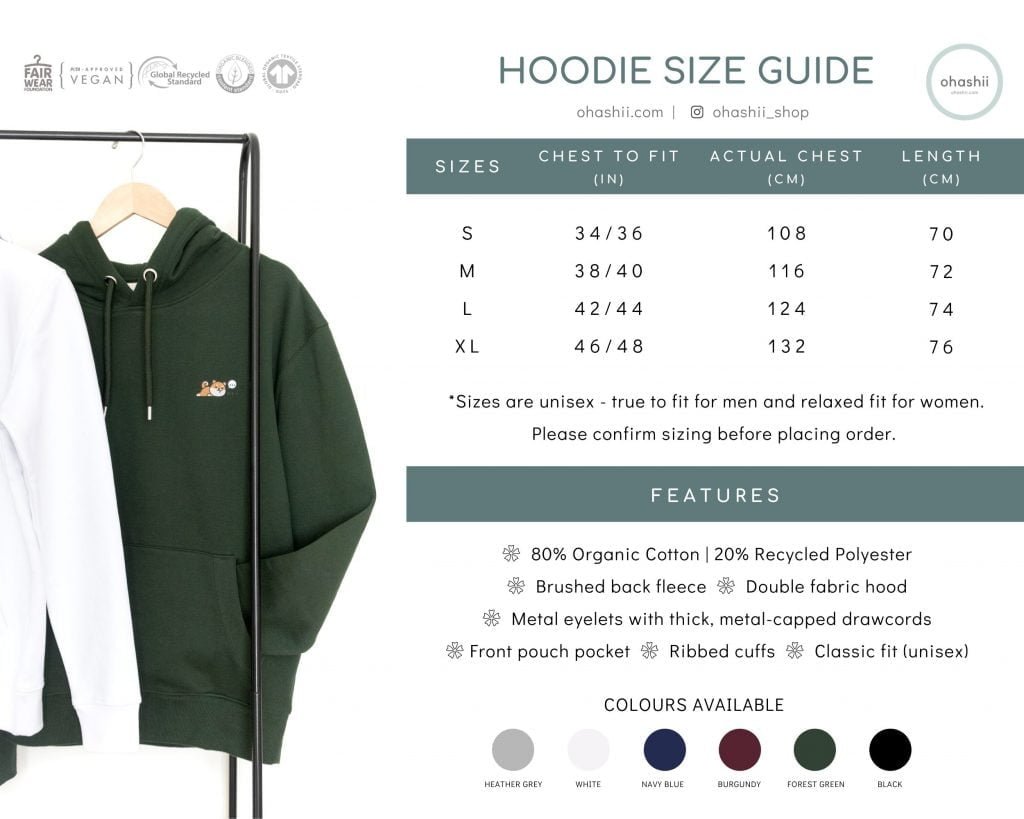 Delivery