Are you ready to add a touch of classic Japanese charm to your furry friend's style? Look no further than our Karakusa Pet Accessories Collection. Inspired by the intricate beauty of the Karakusa pattern, this collection brings together a range of carefully crafted items that are as stylish as they are meaningful.
Pet Collar
Elevate your pet's look with our Karakusa Pet Collar, designed with both aesthetics and comfort in mind. Each collar showcases the graceful Karakusa motif, ensuring your pet stands out in sophistication. Choose between a sturdy metal buckle or a lightweight plastic buckle, ensuring the perfect fit for your four-legged friend. Our collars come in a range of sizes, from XS to L, catering to puppies and adult dogs alike. This collection effortlessly captures the essence of sophistication in every stride.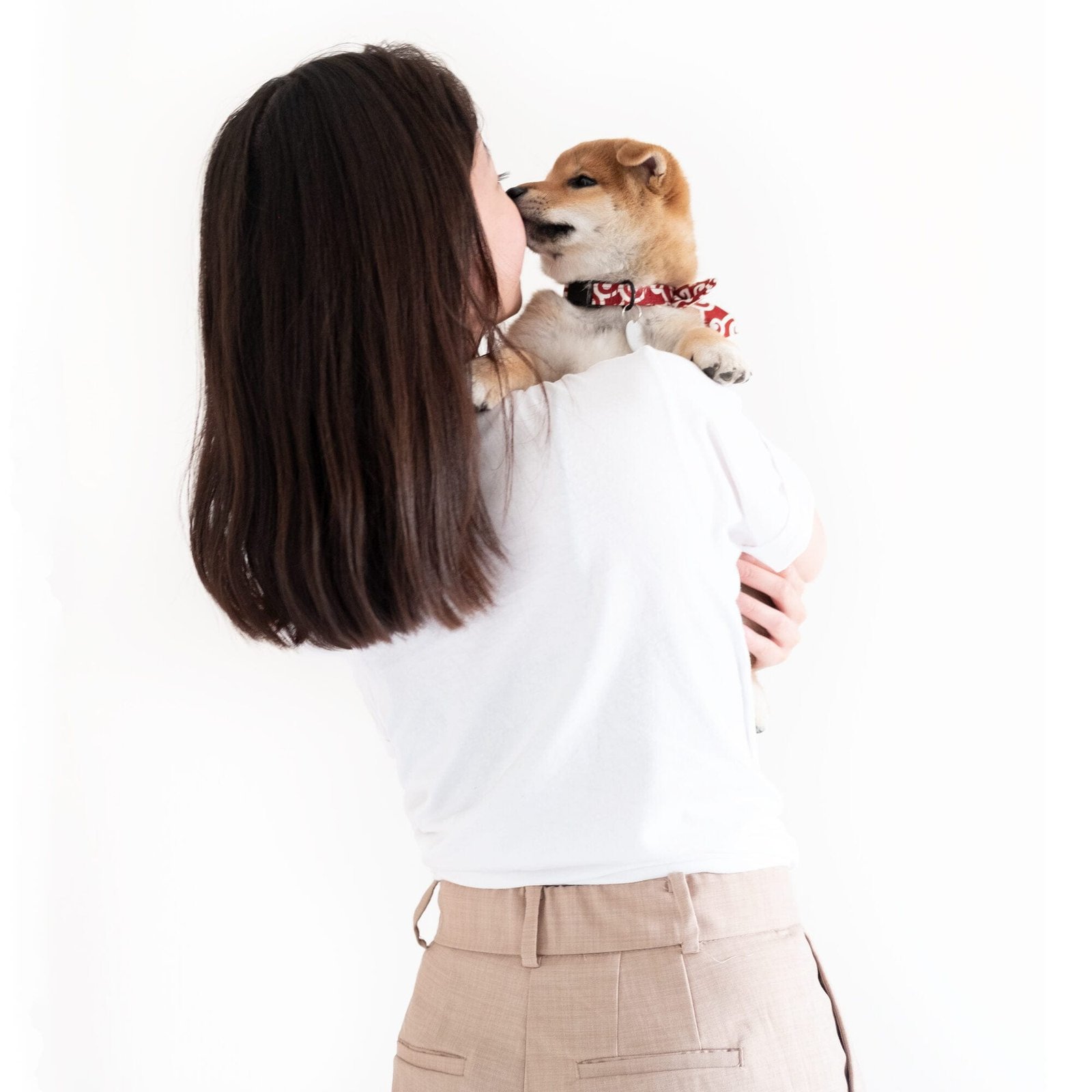 Pet Bandana
Choose from our slip-collar or tie-knot Karakusa Pet Bandana options, adding an extra layer of elegance to your pet's attire. Let your pet's personality shine with the perfect accessory.
Pet Bow
Adorn your pet with a touch of refinement using our Karakusa Pet Bow. Whether for special occasions or everyday charm, this accessory is a true testament to your pet's style.
Matching Elegance for Humans:
But wait, there's more! We believe in the magic of twinning moments. That's why we've extended the Karakusa charm to matching accessories for humans:
Pocket Tee
Why should pets have all the fun? We've created a matching pocket tee for humans, allowing you and your furry friend to twin in style.
Mini Drawstring Treat Pouch
And speaking of treats, our mini drawstring treat pouch ensures you're always prepared to reward your pet for being the superstar they are.
The Meaning of Karakusa:
The Karakusa pattern holds a special place in Japanese culture, symbolizing growth, longevity, and the unbreakable cycle of life. With each accessory adorned with this timeless motif, your pet not only exudes style but also carries a meaningful piece of history.
Available in a stunning array of five colors, you have the freedom to choose the shade that perfectly complements your pet's personality. From subtle neutrals to vibrant hues, there's a color to match every taste.

A Furry Favorite:
Curious why this collection resonates so well with our shiba inu friends? The Karakusa Pet Accessories Collection captures the spirit of these beloved dogs, perfectly fitting their inherent charm with the elegance of the Karakusa pattern.
Indulge in the beauty of Japanese aesthetics and the joy of coordinated style. Explore our Karakusa Pet Accessories Collection today and give your pet the gift of elegance, comfort, and a touch of cultural significance.