Hey there, tee lovers! We're super excited to unveil our latest collection of Japanese pocket tees that are as unique as they are stylish. These tees aren't just your everyday tops – they're a creative fusion of Japanese aesthetics and handmade craftsmanship that's all about expressing your kawaii personality!
What makes our collection stand out? Well, let's dive right in!
Handcrafted Pockets That Tell a Tale
Each pocket on our tees is lovingly handmade, adding an extra touch of authenticity and creativity to your outfit. These pockets aren't just pockets – they're tiny canvases that bring to life the beauty of Japanese motifs, making your tee a wearable work of art.
We've got a range of designs that cater to every taste. Whether you're all about the adorable kawaii culture or you're drawn to the timeless charm of classic Japanese motifs, we've got something that'll make your heart skip a beat.
Let's talk about the stars of our collection – the pocket designs that are stealing the show!
NEKO WAVE
Imagine cute cats caught in action, riding the waves with unmatched enthusiasm. Whether they're peeking out from the waves or striking adorable poses, this pocket tee is a celebration of feline fun. And what's even better? Each cat's playful spirit perfectly harmonises with the graceful waves of the Seigaiha element, a traditional Japanese motif that adds a touch of cultural flair.
PINK STAR
Our Pink Star design is all about embracing your love for anime in a subtle yet stylish way, making it the perfect conversation starter for fellow enthusiasts. The asanoha motif takes its inspiration from the intricate patterns often found in anime aesthetics. It's like wearing a piece of your favourite anime on your sleeve – quite literally!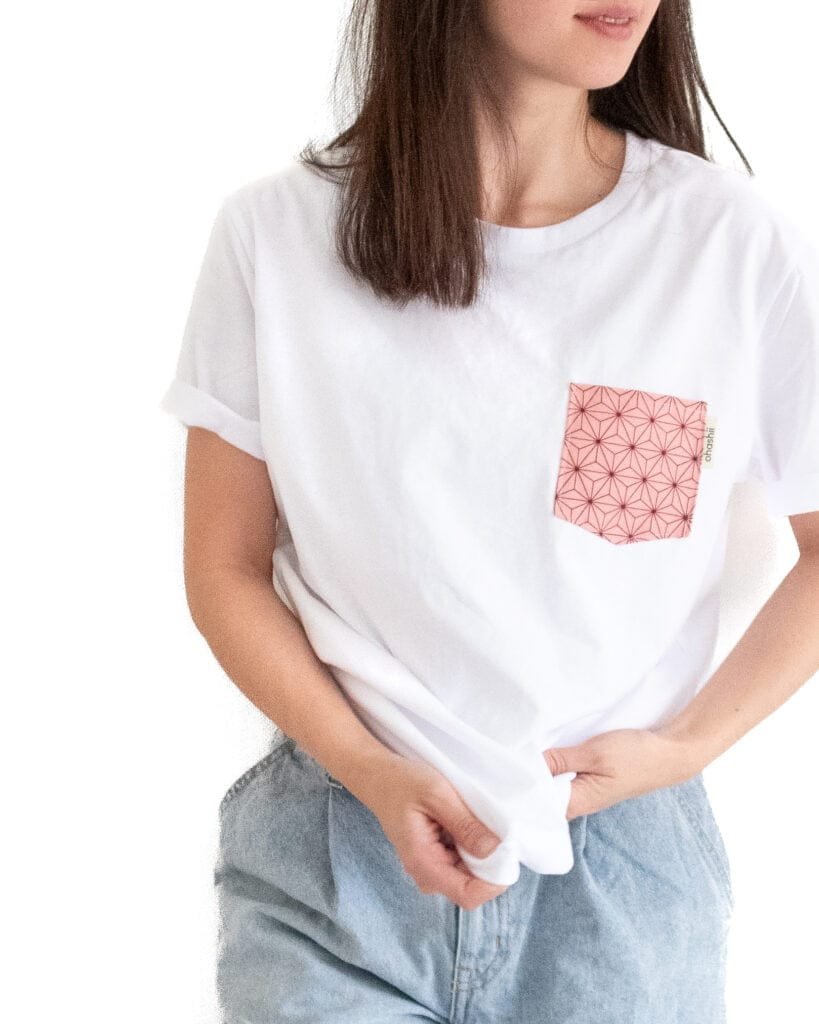 SEIGAIHA
Dive into the beauty of Japanese waves with the Seigaiha design. Our Seigaiha pocket tee embodies this tranquil essence, making it a wearable piece of art that resonates with nature's harmony. But there's more – this pattern holds a special meaning that's rooted in Japanese culture. Learn more about Wagara patterns and their meanings here.
LUCKY SHIBA
Calling all shiba inu lovers! Imagine these charming pups playfully waving their paws, sprinkling luck as they go – that's the heartwarming scene our tee brings to life. It's a luck-infused charm that captures the beloved shiba spirit. And guess what? It's not just a treat for yourself; it's the perfect gift for anyone who could use a little extra luck and a whole lot of shiba-inspired smiles!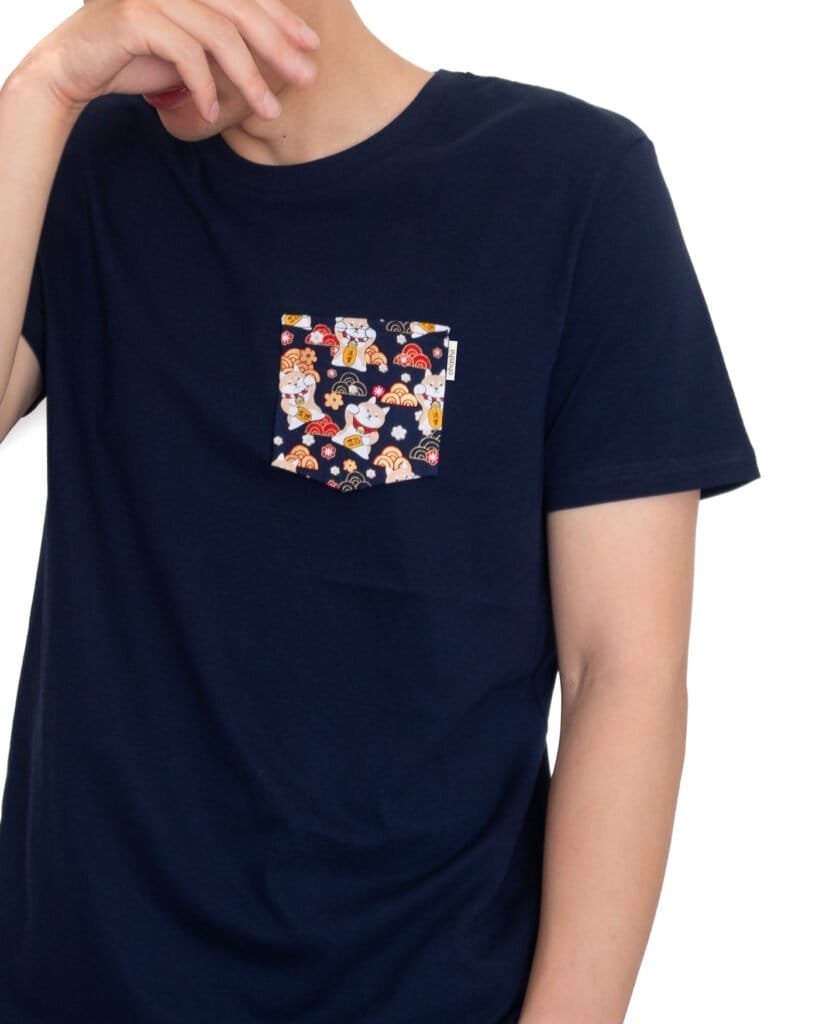 KARAKUSA
Our Karakusa pocket tee is a best-seller for a reason. It's not just popular on its own; it becomes a statement when paired with our Karakusa pet collars and bandanas. When you and your furry companion step out together, you become the ultimate style duo, turning heads with your coordinated and chic outfits!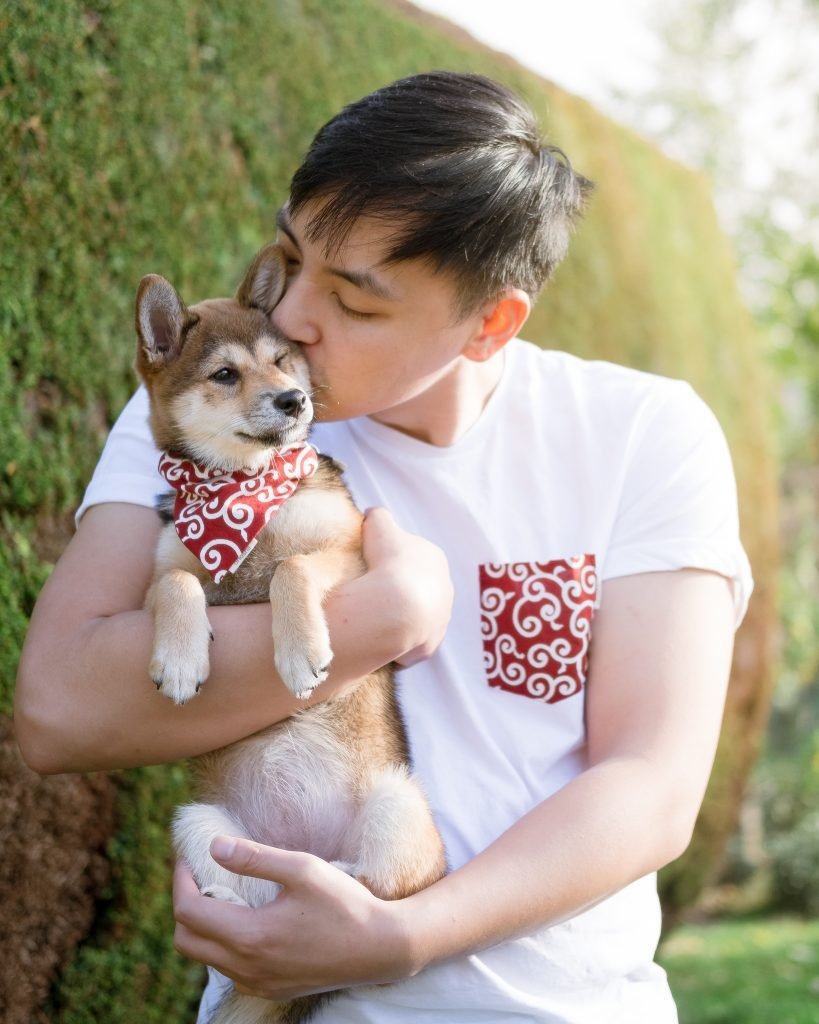 So there you have it, folks – our Japanese pocket tees collection that's all about embracing Japanese artistry, creativity, and that touch of kawaii magic. These tees aren't just clothes – they're a statement, a conversation starter, and a reflection of your unique style.
Stay tuned with us as we continue to update this collection with new designs. Your wardrobe is about to get a whole lot more interesting! 🌸👚🎨