We're thrilled to introduce our latest collection of Japanese phone cases that are bound to make your heart melt with their adorable kawaii animals. Get ready to take your style game up a notch with our top three picks from this release: KITSUNE, MORU and USAGI. These cases bring a touch of nature's magic right to your fingertips!
The CHARMING Fox (KITSUNE)
First up, we have the charming fox, a beloved creature in Japanese folklore. With its pointed ears and bushy tail, this design is sure to add an aesthetic playful touch to your device while protecting it from everyday bumps and scratches.
The Curious Mole (MORU)
Next, say hello to our adorable mole design! With its tiny paws and curious expression, this phone case brings a smile to your face every time you pick up your phone. The minimalistic design highlights the mole's curious features, making it a must-have accessory for those who appreciate the simple joys of life.
The lunar Rabbit (USAGI)
And let's not forget about our special tribute to the Year of the Rabbit this year! Our Lunar Rabbit phone case embodies the spirit of this gentle creature. With its soft colours and clean lines, this design is a perfect representation of this fluffy animal and its cosy vibes.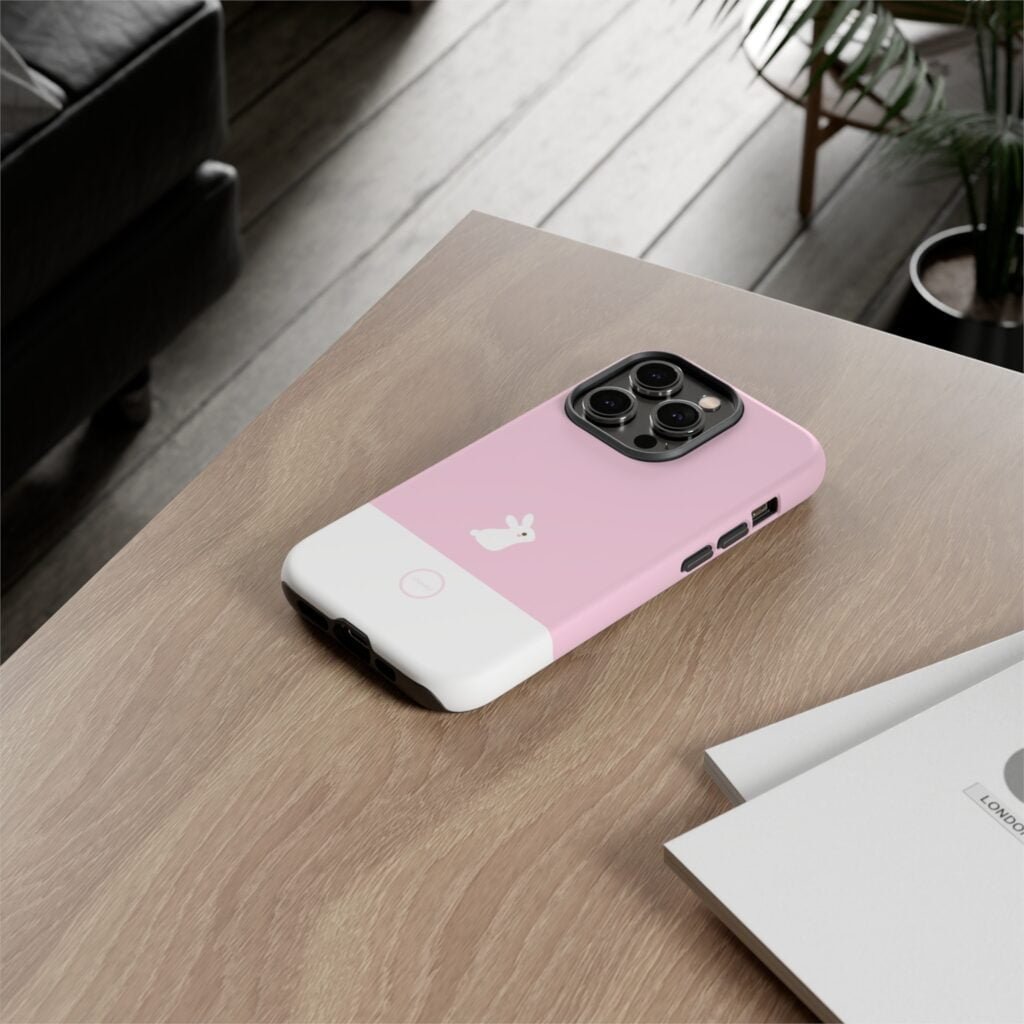 Minimalistic 2-Tone Design: Effortless Elegance
Our minimalistic 2-tone design seamlessly blends simplicity and elegance. The combination of colours not only complements the natural essence of the animals but also adds a touch of sophistication to your phone.
Beyond their adorable appearance, these phone cases are designed to protect your device from daily wear and tear. The durable material ensures your phone stays safe, all while elevating your style game.
As the leaves turn golden and the air gets crisper, it's the perfect time to embrace the beauty of autumn. Our woodland animal phone cases are the ideal companions for this cosy season. Imagine sipping a warm cup of tea while your phone showcases the charm of these creatures against a backdrop of autumn hues.
Let these sweet creatures brighten your day and showcase your love for all things kawaii. Grab your favourite design and let the woodland magic unfold in the palm of your hand! 🦊